From Cotton Grower
Taking a Field Level Look at the 2020 Growing Season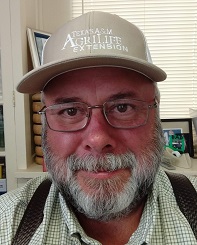 Kerry Siders is Texas A&M AgriLife Extension Agent-IPM for Hockley, Cochran and Lamb Counties. A Texas Tech graduate, he has been with Texas AgriLife Extension since 1990, providing education and applied research for weeds, insects, diseases, nematodes, growth regulators and harvest aids in cotton. He is a member of the High Plains Association of Crop Consultants.
"Cotton here on the west portion of the Southern High Plains of Texas is mostly planted. There are dryland acres which are being dry planted to beat the planting deadline. Very isolated rain showers over the last few weeks have left many producers without planting moisture on both dryland and irrigated acres. This has resulted in some irregular stands, even in irrigated acres – especially sub-surface drip.
"Acres in general are normal, with almost all producers having initial intentions of going with cotton. Most producers did not start planting in earnest until after May 11. A high priority was placed on making the first planting count. Despite 'replant programs,' most cannot afford to consider replant costs in this tight financial situation we are in currently.
"Pest wise, the lack of general rains has lessened the weed pressure somewhat. Producers have done a very good job of starting clean. No doubt as we begin to irrigate and hopefully receive rainfall, weed pressure will increase, increasing the need for the next step in producer's herbicide program plans. Insect issues have also been light in our immediate area. Thrips have not been a problem here so far but have been more of an issue north and west in areas where drying wheat has been a harbor.
"I would say that until cotton reaches the 4-leaf stage, I would watch this cotton closely. During that period, I would boost nematode control with a foliar application of Vydate or Return. A good field scout can sure pay, especially in these tight times."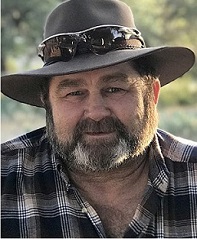 Mark Nemec is a Texas independent agricultural consultant who covers the Blacklands and Brazos River Bottom area of Central Texas. He primarily checks cotton, wheat, grain sorghum and corn, as he has for the last 26 years.
"We are wet here in central Texas. We just had another storm roll through, and this one had some hail in it. Cotton actually needed some drying out in places before this.
"Our growth stage is getting to pinhead to match head square and starting to take off. PGR applications will need to go on soon. Most fields are getting past thrips, and I'm starting to see an uptick in fleahoppers now. Growers need to stay on top of the growth in these new varieties with the horsepower they have and keep out the fleahoppers to set that early fruit fast."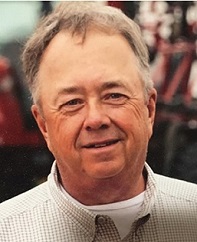 Tucker Miller is a Mississippi-based independent private consultant for cotton, soybeans, corn, peanuts, rice and vegetables. He earned a BS in Agronomy and MS in Pest Management from Mississippi State University and is a member and past president of the Mississippi Agricultural Consultants Association.
"All of our cotton has been planted as of May 29. Our earliest cotton has four true leaves, and our youngest has just come up.
"Thrip pressure has been light but is starting to increase on this latest planted cotton, and we are starting to make a few insecticide applications in places. About half of our cotton is out of the thrips stage. Weed pressure has been light up to this point. All of our cotton acres had pre-emergent applications of Cotoran or Brake or a tank mix of the two which has done well. We had rains to activate and fields have been pretty clean.
"Received a good general rainfall in the last week. When it dries up, we will begin making post herbicide applications, begin fertilizing and looking for thrips in later planted cotton, along with starting to monitor for plant bugs in older cotton in the coming weeks. Will also be monitoring some of our aggressive varieties in mid-June to start with PGR applications. Will also monitor for secondary insects such as spider mites and aphids."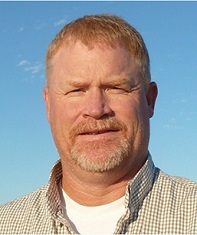 Wes Briggs is an independent consultant that has worked with growers in Georgia, Alabama and Florida for more than 30 years. The Mississippi State University graduate covers about 10 counties in the tri-state area. He and his scouting team check primarily cotton, corn, peanuts, soybeans and some small grains. His services include weed, disease and insect management, along with fertility recommendations and variable rate soil sampling.
"Overall, we are probably 70% to 75% planted on cotton in this area. We have cotton that is 50 days old and about 10 days from blooming to cotton still being planted. We have gotten past those cool nights we were experiencing back three or so weeks ago. This year, we probably had more challenges with vigor and germination than we've had in a while because we were having those cool nights. We have gotten past all that and have a little bit of replanting going. But we really have not had to replant much. If it had been warm and sunny like it normally is in South Georgia, we probably would not be replanting the acres that we are.
"Overall, cotton is growing good now. We are in the fields fertilizing and focusing on weed control. Again, everything is centered around pigweed management. We have a good bit of cotton that's had its first applications of glufosinate or dicamba go out.
"Toward this weekend, we are looking at pretty good rain chances. We have had some rain lately that has put us a little behind on weed spraying. But if we can have four or five days of sunny weather, we can catch up pretty quick.
"This year, thrips have varied from field-to-field. They have not been overwhelming across the board. We have seen more Rhizoctonia this year I think due to the cool nights. We have not had to replant any cotton due to it, but we have seen more this year. We are seeing it on specific farms, which might trace back to [lack of] seed treatments, or even deeper planting depths on these cooler nights – anything putting stress on the cotton is causing a little more Rhizoctonia on those farms."