by Jarret Johnson for Inside the Red Raiders
While debate continues regarding whether or not we will even witness a 2020 college football season, Inside the Red Raiders is choosing to go the optimistic route and assume the stadium lights will come back on in at least some capacity and we'll see Texas Tech take the field at The Jones this year.
When that happens the Red Raiders will need leaders to emerge in all three facets of the game. To that end, we're taking a look at five players we expect to step up on offense, defense and special teams. In the first part we offered a handful of players on offense we expect to step up next season. CLICK HERE to read Part I. Up next in our three-part series is the defense.
The 6-foot, 295-pound defensive lineman played in all 12 games last season, and started the final 10 at nose guard as a redshirt freshman. In those 12 games, Hutchings tallied 27 tackles. 3.5 stops for loss, 1.5 sacks, two quarterback hurries and a forced fumble. The former high school running back also rushed twice for nine yards from his upback position on fake punt attempts. He's a versatile player capable of holding up at the point of attack against two blockers, but quick enough to knife in the backfield and disrupt plays when called upon.
Despite being beset by nagging injuries for most of his career at Texas Tech, the 6-foot-4, 275-pound defensive lineman has consistently produced over the years. Howard has amassed 85 total tackles, 18.5 stops for loss, 14 sacks, 7 pass defenses, three forced fumbles and two fumble recoveries in 37 appearances, including 30 starts over the past three seasons. Howard was selected second-team All-Big 12 by conference coaches last season after tallying 21 tackles, six tackles for loss and five sacks. The time off due to the coronavirus might benefit Howard as much as anyone on the roster as he preps for his senior season.
The 6-foot-2, 240-pound linebacker is coming off his best season as a Red Raider, but Texas Tech needs Jeffers to take another step his senior season and become a dominant player like his good friend and former teammate Jordyn Brooks did. Jeffers, who hasn't redshirted, has played in all 37 games of his career with 14 starts as he bided his time behind future NFL linebackers Dakota Allen and Brooks. Last season he started 11 of 12 games en route to collecting 76 tackles, 9.5 stops for loss and three sacks.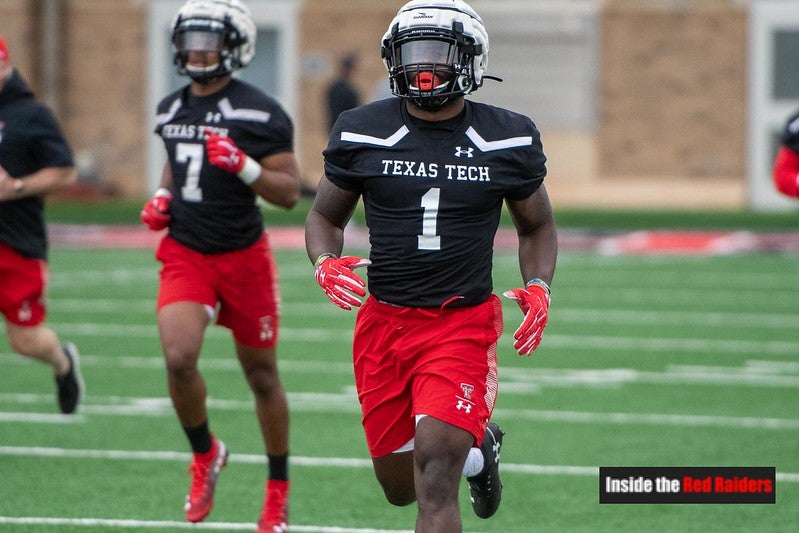 Merriweather has the unenviable task of replacing one of the better defensive players in Texas Tech history in the aforementioned Jordyn Brooks at inside linebacker. That being said, the former junior college All-American certainly looked the part early in spring ball, drew rave reviews from the coaching staff and will be featured in defensive coordinator Keith Patterson's scheme next season. Known as a speedy, freakish athlete, Merriweather produced 153 tackles, 3.5 sacks, 10 tackles for loss, one forced fumble and one fumble recovery last season at Garden City (KS) Community College.
The 5-foot-11, 195-pound cornerback returns for his senior season after starting all 12 games last year. A four-star recruit out of high school who originally signed with Penn State, McPhearson transferred to Texas Tech as a graduate with two seasons of eligibility remaining. He emerged as one of the better Red Raider defenders on the way to totalling 51 tackles, 2.5 stops for loss and broke up five passes. Pro Football Focus College recently rated McPhearson as the second-best returning cornerback in the Big 12.