by Jarret Johnson for Inside the Red Raiders
It's finally game week in Raiderland as Texas Tech is set to kick off the season against Houston Baptist 7 p.m. Saturday at Jones AT&T Stadium in Lubbock, TX. The first game week of the season means the Red Raider coaches produce their first depth chart of the season.
There were some notable surprises such as the personnel at the Spur hybrid position and sophomore Alex Hogan being listed as a starter at one of the corner spots. It's worth noting this shouldn't be taken as gospel in usual years, and with at least two more rounds of COVID-19 tests for the players between now and kickoff it's almost a certainty the depth chart listed Monday will be jumbled by Saturday.
"Guys, there is gonna be a ton of variables this fall for every team that you can have 'alright here's where I'm at on Wednesday' then Friday morning I can be somewhere else,: said Texas Tech head coach Matt Wells. "There's a lot of variables in this testing for all of us, especially as many times as we're testing."
That being said this is a fun look at what to expect the 2020 Texas Tech depth chart to look like and what players to expect to be the biggest contributors. The following is a list of the two-deep position-by-position.
QUARTERBACK
First Team
Second Team
Maverick McIvor or Henry Colombi
RUNNING BACK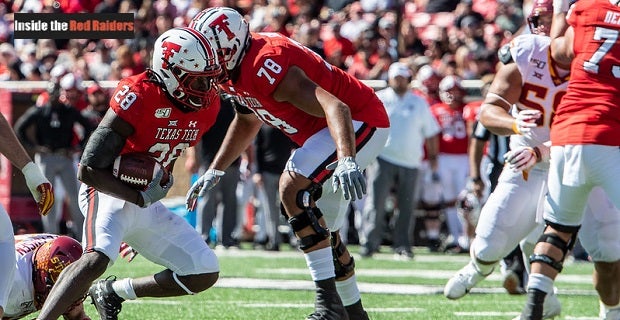 First Team
Second Team
Xavier White or Chadarius Townsend or Tahj Brooks
RECEIVERS
First Team
Z: T.J. Vasher
Second Team
X: Ja'Lynn Polk or Seth Collins or Caden Leggett
Z: Trey Cleveland or J.J. Sparkman or Loic Fouonji
H: KeSean Carter or McLane Mannix or Myles Price
TIGHT END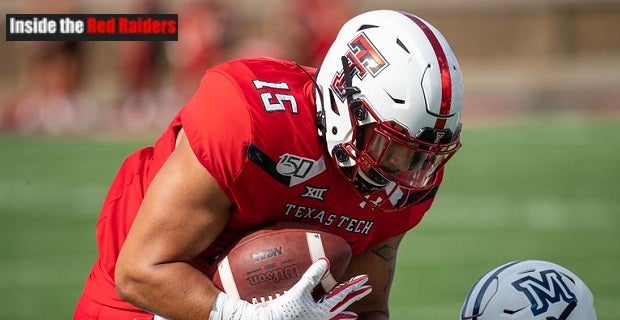 First Team
Second Team
John Holcomb or Connor Killian
OFFENSIVE LINE
First Team
Left Tackle: Ethan Carde
Left Guard: Weston Wright
Center: Dawson Deaton
Right Guard: Jack Anderson
Right Tackle: Josh Burger
Second Team
Left Tackle: Caleb Rogers
Left Guard: Zach Adams
Center: Will Farrar
Right Guard: Casey Verhulst
Right Tackle: Landon Peterson
DEFENSIVE LINE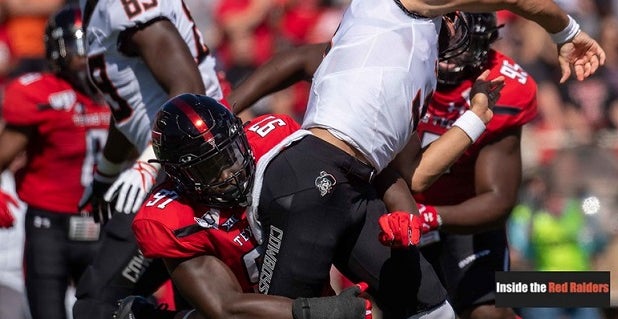 First Team
Defensive End: Eli Howard
Defensive Tackle: Tony Bradford
Nose Guard: Jaylon Hutchings
Second Team
Defensive End: Nelson Mbanasor
Defensive Tackle: Devin Drew
Nose Guard: Nick McCann
LINEBACKERS
First Team
Sam: Riko Jeffers
Mike: Krishon Merriweather
Will: Colin Schooler
Second Team
Sam: Bryce Ramirez
Mike: Tyrique Matthews
Will: Brandon Bouyer-Randle
CORNERBACKS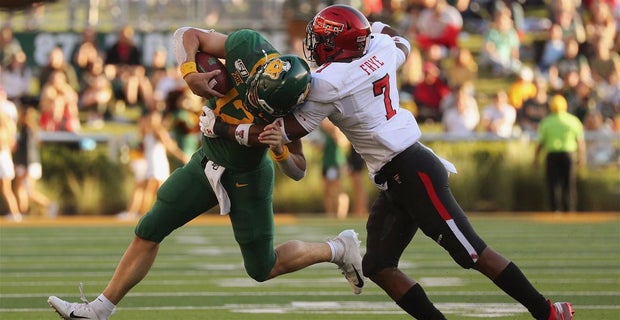 First Team
Cornerback: Alex Hogan
Cornerback: Zech McPhearson
Second Team
Cornerback: Adrian Frye or Nate Floyd
Cornerback: Dadrion Taylor or Ja'Marcus Ingram
SAFETIES
First Team
Safety: Eric Monroe
Safety: Thomas Leggett
Spur: Kosi Eldridge or Jacob Morgenstern or DaMarcus Fields
Second Team
Safety: Cameron White
Safety: Adam Beck
SPECIAL TEAMS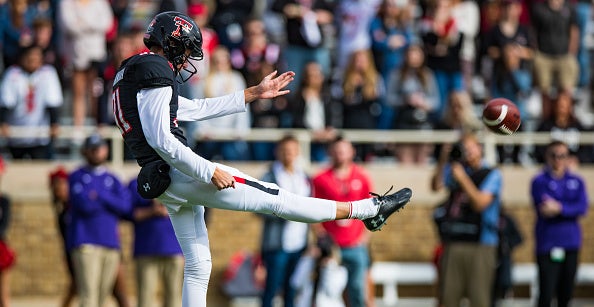 First Team
Kicker: Trey Wolff
Punter: Austin McNamara
Holder: Austin McNamara
Kick Off: Trey Wolff
Long Snapper: Luke Rizzo
Kick Returners: KeSean Carter40COMMENTS
Punt Returner: Zech McPhearson
Second Team
Kicker: Jonathan Garibay
Punter: Cody Waddell
Holder: Mark Richardson
Kick off: Jonathan Garibay
Long Snapper: John Berard
Kick Returners: Caden Leggett
Punt Returner: Chux Nwabuko